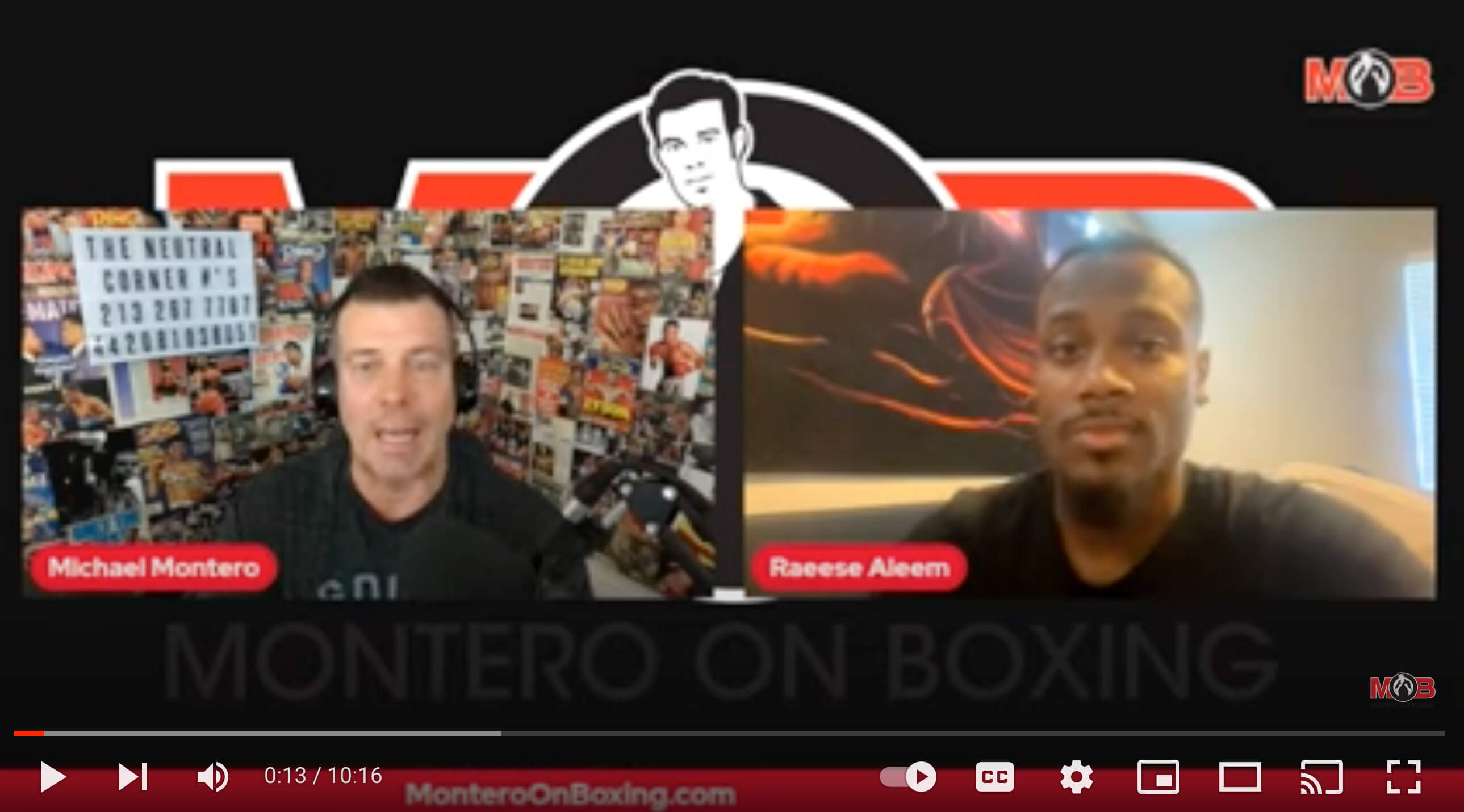 ProBox caught up with undefeated junior featherweight contender Ra'eese Aleem (20-0, 12 knockouts) after his recent UD10 win over Mike Plania in Los Angeles. The Michigan native, who now calls Las Vegas home, made it very clear who he wants next.
"Hands down, it's Stephen Fulton. That's the only fight that makes sense," he told ProBox. "Not only that, I think I beat him."
"I think we match up really well. When it comes to hand speed and foot speed, it's maybe the same, or mine is better. When it comes to power, I'm definitely the harder puncher."
Fulton (21-0, 8 KOs) currently holds the WBC and WBO titles, while Murodjon Akhmadaliev (11-0, 8 KOs) is the IBF and WBA title holder. But Aleem prefers Fulton for one simple reason.
"Fulton is the easier fight to make, we both fight under the same banner at Showtime. That fight could be made today. I got my pen ready."
"I've been calling him out since 2019. We had at least two legitimate opportunities to fight in the past, but he chose to fight somebody else. The only way he'll fight me is if he absolutely has to. I gotta be the number one-ranked contender so I'm the mandatory. Then there's no ducking and dodging."
With his win over Plania on September 4, Aleem was bumped up from the No.8 spot with the World Boxing Organization (WBO) up to No.1, and now is in position to eventually get the Fulton bout.
But just in case the Philadelphia native needed a little more convincing, Aleem offered the following.
"Scared Boy Steph, what's the deal? You think I'm a bum? If you really feel you can beat me, let's handle it in the ring. Pick a date. We can do it before the end of the year."
"I think that I can beat you, and I think you know that too."
Michael Montero can be found on social media via @MonteroOnBoxing. His show "The Neutral Corner" can be seen every Monday on YouTube and heard on audio podcast platforms around the world.