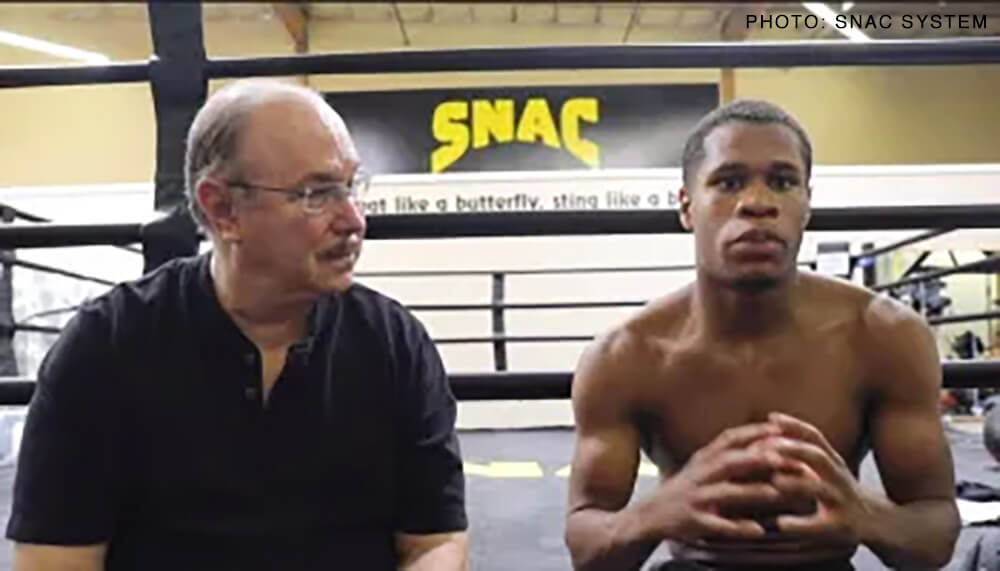 Victor Conte is a figure well-known in the performance-enhancing drugs community. Conte, who was the head of BALCO, was indicted by the feds in 2004 when his office got raided and returned to boxing as a fluke helping Nonito Donaire.
Now Conte runs SNAC System in San Carlos, California, an elite supplement brand that also has one of the best gyms in the world.
Conte is someone who has always been the topic of conversation. If you believe in second chances, I think it is easy to forgive his past, as Conte has worked hard to be an anti-doping advocate and invested heavily in a lot of fighters' careers, but if you can't forgive people the shadow will linger large over him. I have never heard someone speak with more first-hand knowledge in my life on the subject, and essentially always reach out to him to understand what is happening in this matter.
Clomid is a fertility drug that will raise testosterone by 50%. It comes in little pink pills. When athletes use testosterone it suppresses their own body's production of testosterone so they use Clomid to boost their own production again," said Conte to me via text. "This is the drug that steroid users commonly take after a cycle. It's called PCT. Post Cycle Therapy."
For those unaware when doing my half-baked Lukie research, I found that Clomid is common in bodybuilding circles, and as Conte stated above is used at the end of a period of time of using substances like testosterone.
Athletes caught with Clomid, Brock Lesnar for his UFC return in 2016, Manny Ramirez in 2009, and NFL player Robert Mathis. Though Benn says he is innocent, it is an odd coincidence that so many players have used this substance for benefit.
"Hope the Conor Benn case doesn't turn out like the Oscar Valdez outcome," Conte said before the fight was officially canceled via Twitter. "Wake up boxing, when Manny Ramirez test remember when Manny Ramirez w/ Dodgers tested +4 clomiphene. He also tested + 4 testosterone. Clomid is not an obscure drug. Every bodybuilder that does steroids uses it 4 post cycle therapy. It's a prohibited substance by all testing entities.[SIC]"
Thankfully the fight is off, but it wasn't before greed and ego took center stage, as every avenue was exhausted before the fight was called - as the big grossing fight in the U.K., not occurring will certainly hurt Matchroom and DAZN Boxing's bottom line.