"The first days of the invasion we were sleeping in the basement with machine guns." Promoter Alexander Krassyuk told me two days after Ukraine's Oleksandr Usyk defended his WBA, WBO and IBF heavyweight world titles against Daniel Dubois.
The bout took place in Ukraine's neighbouring Poland, a crucially supportive ally during their time at war with Russia that has seen 1.5 million Ukrainians seek shelter in their land. The beautiful city of Wroclaw held the occasion that fell two days after Ukrainian independence day.
Whilst talk of Usyk on British and American news was that of Tyson Fury, the focus from the Ukrainian and non English speaking outlets vastly differed. Usyk is more than Fury in that part of the world, The Beatles of boxing. He was described as an "arrow-head for the Ukrainian forces" by his promoter Krassyuk in a pre-fight interview for ProBox TV.
I met with a friend and colleague Oleksandr Chepilko at the beginning of fight week, who works for news outlets XSport and LuckyPunch in his native Ukraine. We made friends years prior to the invasion during a five year period that I lived in Riga, Latvia. It had been years since we saw each other, he told me of being called a "traitor" in the comments section of his articles due to not being on the frontline and how the hatred towards the invading Russian Army has affected everything from family to language in his war torn country.
Matchmaker Vlad Eliseev showed me a picture of his office bombed just weeks prior to the show in Wroclaw. His affiliated promotion, TBG (Top Boxing Generation) office in Kiev was barely standing, I had no words as I sat with four Ukrainians for lunch. This event was not about unification, nor the best fighting the best. It was about Ukraine at war, and most importantly, winning the war. Usyk was to offer any hint of influence he could to his country's defending army with a knockout win over the-little-talked-of Dubois.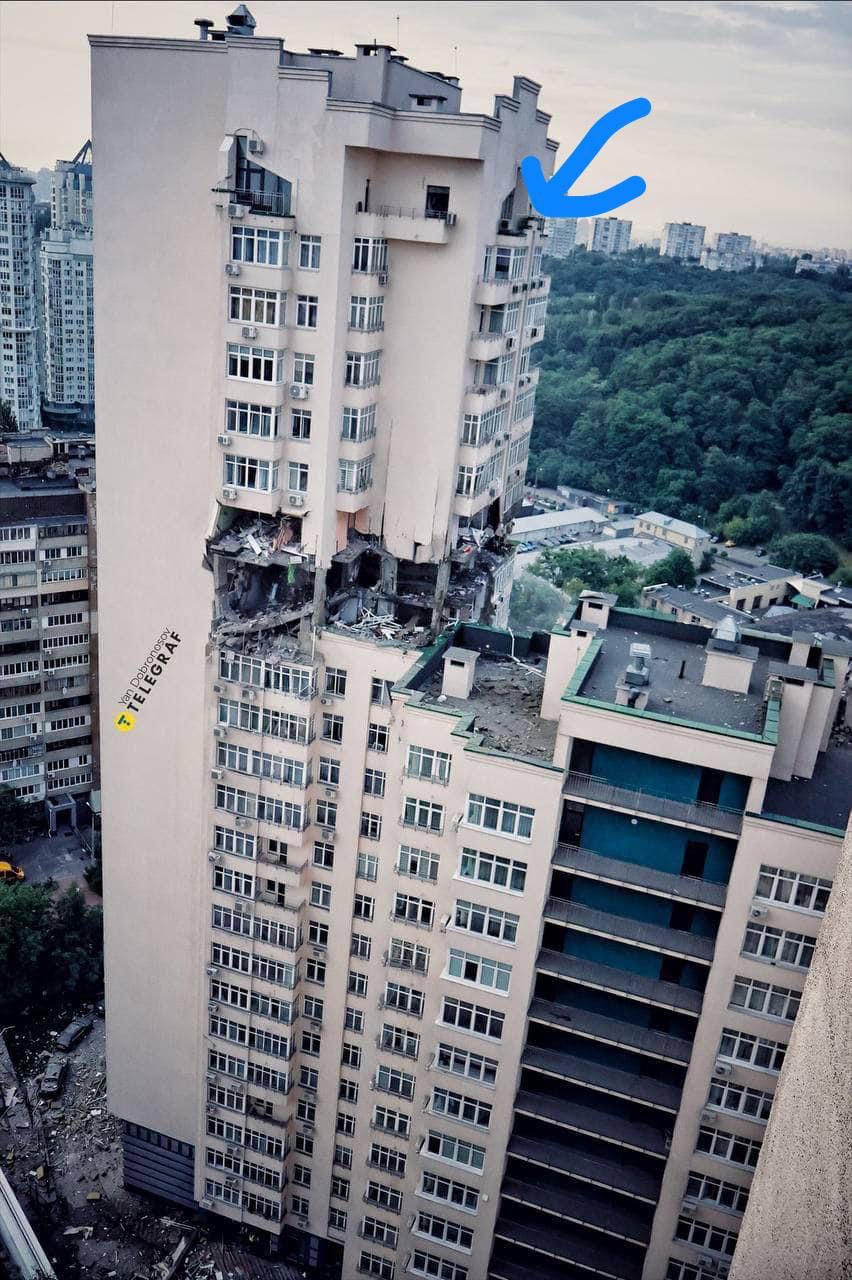 Ukraine's president Volodymyr Zelensky addressed the 40,000 strong crowd through the giant TV screens hanging from the stadium's ceiling at the Stadion Wroclaw ahead of Usyk's walk to the ring. Over six million people have had to flee his nation, the majority of fans in attendance that night were most likely part of that ever-growing figure.Usyk got the ninth round knockout victory following an early scare.
I met with Krassyuk to conduct an interview on how close we are to making Tyson Fury happen. However, the trend continued the same as fight week. We always came back to the war, boxing was always secondary when speaking to a Ukrainian.
"The whole nation is struggling with an enemy for more than 550 days, it is exhausting mentally and physically." Krassyuk said from the garden of his hotel in Wroclaw. "Everyone from soldiers and officers, to normal people living in Ukraine. Everyone has fatigue, it is mental and physiological. You really can't imagine it, you really have to go through it to know what it feels like. Then here comes Usyk, who stands for Ukraine, who stands for the soldiers of Ukraine, for the army of Ukraine. He represents all those involved in the war with an amazing show and a wonderful performance. He has a significant impact on the mood and the physiological state of the whole nation, he brings spirits up, it motivates people. People start feeling like winners because they all share this victory. Each victory is like a new battery for the country. This is how Usyk influences Ukraine, that is the whole point of all this."
14 minutes into our conversation we were far from the talk of Usyk Vs Fury. Reiterating the point that there were more unthinkable concerns connected to Usyk's boxing career. Ukraine and Russia have been joined-at-the-hip since the Soviet Union's capitulation. Many families in Ukraine and Russia have a direct blood connection to each other's country. Imagine England invading Scotland tomorrow, tanks rolling into Glasgow whilst drones bomb Aberdeen. In terms of boxing, the union has been much more distinct considering large areas of Ukraine speak Russian at home.
"If we look into the history of Ukraine, both neighbours had very tough relations throughout the last, I don't know, five, six, 700 years." Krassyuk continued. "Part of Ukraine was part of Poland at some time, some parts of Ukraine were part of the Hungarian-Austrian Empire. Some were even with Moldova, Crimea was under Tatar. Tatars are actually the original population of Crimea. The east of Ukraine has always bordered Russia, so there were historically a lot of connections. The Soviet Union built itself into a State after the Russian Empire failed, so there was a lot of immigration. Russian people moved to Kharkiv or Donetsk. You might not know that the city of Donetsk was established by a UK citizen, he was the owner of a big company producing steel. The city was called by his name, it is actually how the industrial region started.
"We are talking here about the facts of history. But now we discuss the relationships. The relationship is that one country is populated by people that voted for their leader [making quotation marks with fingers], and that leader representing his country suddenly takes the decision, on behalf of his whole nation, to invade Ukraine for some political reasons which he states is for the security of his country. But it is more becoming of his ego, like this Emperor shit! The guy is one of the richest men in the world, he is not motivated by money or power. He wants to be part of history, he wants to own the world. His name will definitely be in the history books, like Hitler's name."
I had nothing to add on this subject apart from nervous laughter and sometimes over exerting my agreement in true western form.
"Let me come back." Krassyuk didn't have a care in the world about Fury while discussing his homeland under attack. "We originally built relationships with people who were originally from Russia when we were all part of the Soviet Union before 1991. We were friends! We were brothers, we were business partners, I had so many relationships there. I must admit that I found a few people with the wit to stay objective, to stay normal and have a clear mind, not becoming under the influence of propaganda. But most of them are out of Russia now, they have moved to neighbouring countries where they are allowed to go. Because they have been living in Russia, they know. But the rest of the people are just fooled. Russian people, I feel sorry for them, they are fooled by propaganda."
Krassyuk reset himself in his seat to make sure I got a better understanding of what his country is going through. The happy-go-lucky approachable promoter was nowhere to be seen, we hadn't discussed boxing for 20 minutes, although I did try.
"Listen, argh, it is like a boxing interview with some politics thrown in." Krassyuk said as he slowly relaxed himself. "We all know Russia is a huge territory with Moscow as the capital. It lives a completely different life to the rest of Russia. If you go 50 kilometres away, people live very differently. If you see the villages, they have no money, they have no incentive to live or work. They live in the dirt, they have no dignity. Sometimes there is no electricity. Alcohol is usually the way out, or to look for happiness. These people in these areas are looking for happiness, there is nothing to be proud of around you. So you switch on the television, and here it comes, something to be proud of. They are like wow, 'I am proud to be part of this country, this huge country doing huge things. Our leader is the man, he is fucking everyone in the world, we are the toughest nation. Don't fuck with Russia, Russia is the best.' Alcohol becomes the source of happiness and TV set is the source of dignity. They are not independent people, they are led like sheep. I'm sorry for these people but the good thing is when this leader is removed, the TV will start to show some proper things. These people will have to change their minds somehow."
"The first days of the invasion we were sleeping in the basement with machine guns. With our kids, can you imagine? I look back and see the pictures of myself wearing five coats sitting in the basement because it was winter time. It started in Kiev, then I moved to my brother's place where I am originally from. All the men from that area, we all put ourselves together and prepared ourselves for the invasion, we made home made explosives and weapons. We had to organise all our neighbours and keep a lookout for invading forces, you can't imagine the thought."
An estimated 27,000 civilians have been killed since February 24, 2022. In a much tougher estimation, it is believed over 200,000 Ukrainian and Russian soldiers have also died since. War between Ukraine and Russia ravages on regardless, nearly 18 months on since Putin's full scale invasion of his neighbour. In some of the news prior to publish, two civilians were pronounced dead due to shelling in Russian occupied Donetsk, the day before reported 17 drones being intercepted by Ukrainian forces during an attack on a port in the Odessa region, and a day later North Korea's Kim Jong Un was meeting with Putin to discuss the war.