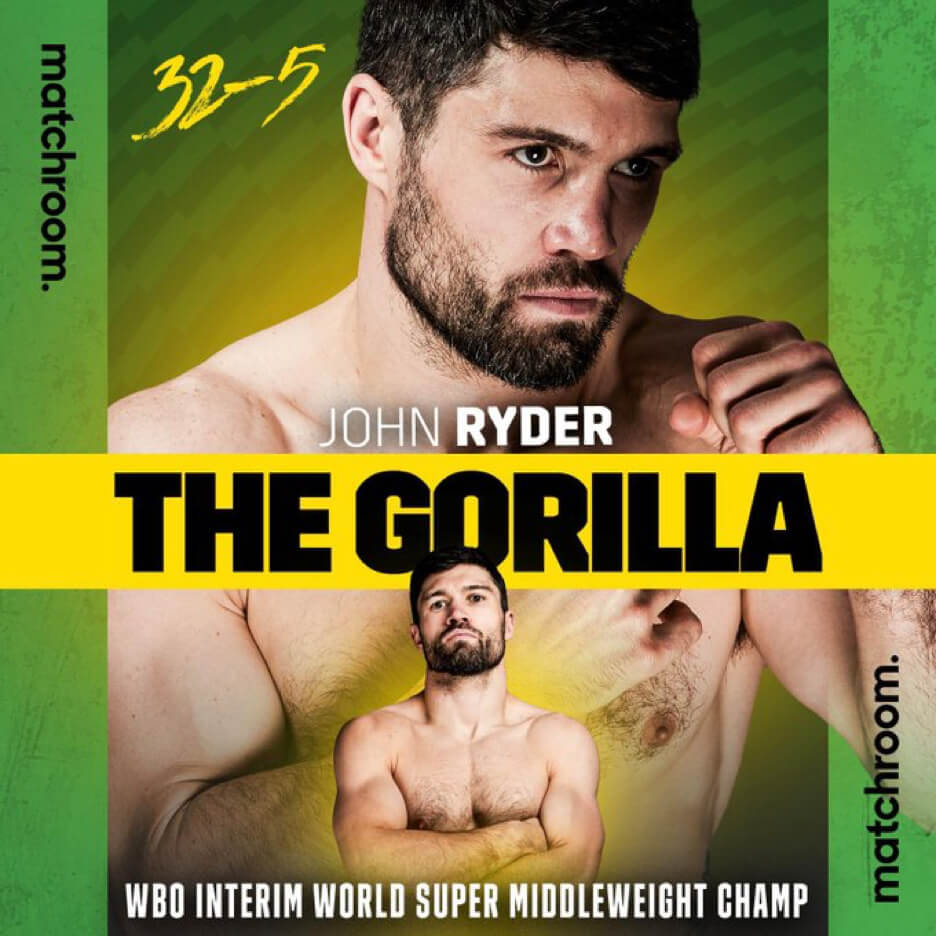 John Ryder has upset the bookmakers and propelled himself back into the world title mix with a technical knockout victory over Zach Parker. A fight which was close and starting to heat up with the decision to pull out Parker sending the 02 Arena into silence due to its surprise. Ryder with victory becomes WBO interim super-middleweight champion and becomes mandatory challenger for Saul Alvarez and an opportunity at undisputed glory at 168 lbs.
The opening round is a cagey affair with Parker using his faster hands to land some jabs landing somewhat successfully early on however Ryder was able to tie up Parker and rough up slightly however Parker coped well and was able to offer several jabbing attacks to the body.
Parker starts the second round on the outside with Ryder able to close the distance and rough up Parker again which saw Parker hold early on. Halfway through the round the action heats up with Parker landing left hooks to body and head before Ryder fires back charging on Parker which is successfully negated by Parker. Ryder closes the distance by being able to come on the inside and landing nice straight left hands but nothing too alarming for Parker. However it is evident that Parker is much quicker on his feet.
Round three see's Parker is pushed back to the ropes with Ryder landing some scrappy shots however is able to come off the ropes and land his jab. Parker is able to land to the body upclose in the corner during a clinch towards the end of the round which gets Parker's corner excited. There is marking on the right eye of Parker.
The fourth is Ryder's strongest round of the fight where Ryder is able to attack Parker several times along the ropes with some strong left hands knocking the head back of Parker. Attacks to the body are also proving effective and slowing Parker down along with him being apprehensive to throw his shots. Ryder towards the end of the rounds lands a peach of a strong left hand which buzzes and stumbles Parker.
The start of the fifth saw Parker walk over to Ryder and it was evident that Parker had been withdrawn from the contest with a suspected broken hand. It will be obviously frustrating for Parker who had been out of action for over a year, two fights with Demetrius Andrade falling through after having been the WBO number one ranked contender for over two years.
John Ryder improves his record to thirty-two wins against five losses while Parker suffers his maiden defeat aking his record to twenty-two win and one defeat.