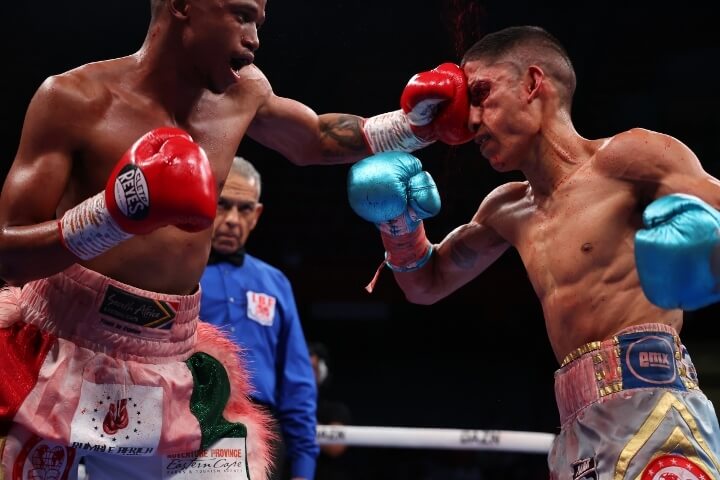 South African Light Flyweight Sivenathi Nontshinga (11-0, 9 KOs) grabbed his own piece of history on September 3rd, 2022. The self titled 'Special One' did his name no disservice defeating the unbeaten Hector Flores Calixto in an instant classic of a fight in Mexico for the vacant IBF Light Flyweight World title at just 23 years of age.
The new king at 108 pounds talks exclusively to ProBox News about his new found success.
"Life has changed a bit. I wasn't a World champion, then I became a World champion, I've been enjoying the moment. But at the same time I'm still training and in camp and looking forward to my first defense. Obviously I'm very happy at the moment, it's a dream come true to be a champion."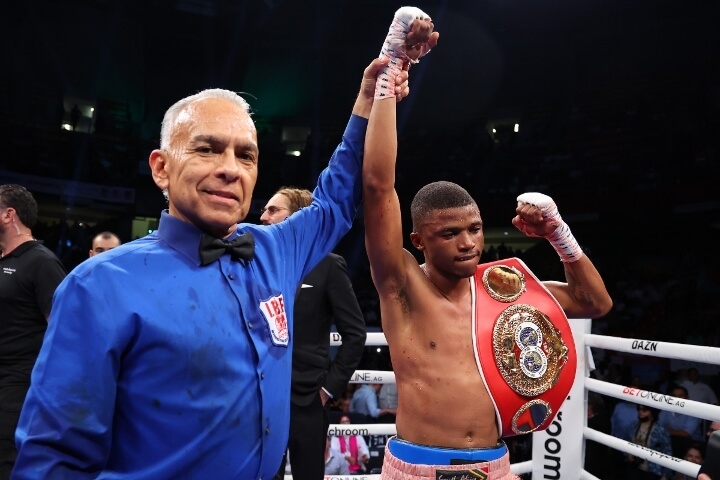 Nontshinga stepped out of his native South Africa for the very time in his career when taking on Hector Flores Calixto. A decision that proved to be successful, but an experience Nontshinga is extracting everything he can from.
"I learnt a lot in Mexico! You need to stand your ground with these great fighters, be able to constantly adjust, not to freeze on the big stage and most importantly fight the best. The pace of the fight was something else! Even after I knocked him down.

"I was actually meant to fight Felix Alvarado before this fight happened. I beat Christian Araneta in an elimination fight for the IBF number one spot. Then the news came to me that Alvarado was moving up in weight.So I knew that fighting for a vacant title was coming"
Nonthshinga moved to the respected HotBox Gym about one year ago, under the guidance of trainer Colin Nathan. A place where Sivenathi could rub shoulders with some of the very best fighters in and around his weight class.
"I've always wanted to join him! Since I was 13 years old, I even wrote him a text trying to find out if he would take me on as an amateur. He wrote me back saying that he was only training pro fighters, but to stay in touch and that one day I'm going to be a champion. So I knew that if someday I could join Colin Nathan I will be a World champion.

"As soon as walked in the gym was very excited. I was going to be working with Hekkie Budler, a former two-time champion and Ring Magazine champion. Also there is Mourti Mthalane a former two-time IBF World champion and DeeJay Kriel, another IBF World champion. They have all helped since day one, we all worked together to get the win in Mexico."
Sivenathi Nonthshinga is South Africa's only current World champion despite the country's long history and love of the sport.
"I've managed to break some generational curses for fighters in South Africa. Becoming a World champion at just 23 shows the young kids here that they can win a title at 20 years old, hopefully I've paved the way."
The imposing 5 foot 6 inch Light Flyweight World champion has the World at his feet at such a young age, with a career that promises to be record breaking.
"I'll be in the ring by March next year and defending my title. I would love to do it at home but it doesn't matter. If I did get the opportunity somewhere else, I will go and defend my title. My dream is to become the Undisputed champion now, the likes of Kenshiro Teraji and Jonathan Gonzalez are fights I want to focus on."