It's been quite the ride over the last couple of years for Jason 'Mayhem' Moloney (25-2). The Australian Bantamweight signed with Top Rank ahead of the global pandemic, leading to Moloney finding himself as a mainstay during Bob Arum's closed door events in the USA.
Jason Moloney defeated Leonardo Baez on his Top Rank debut, going on to be defeated by Naoya Inoue for the IBF and WBA Bantamweight World titles. However, the Australian bounced back with a win over Joshua Greer Jr for the WBC Silver Bantamweight title and has since added three more victories to his name.
"During Covid we were fortunate to have some really big fights and keep moving forward with my career during a time when it was pretty tough for everyone. Just grateful we could headline some big shows and some big fights in America. The only unfortunate thing is that we do obviously want to keep building the profile in America, but at the same time we still want to build our fanbase in Australia."
Said Jason Moloney in an exclusive interview for ProBox News. Moloney has recently graced the squared circle in his native Australia, with boxing seeming to go through a real boom at present.
"For us to get home and two massive fights in Australia was awesome! It's nice to be home and build our profile a bit more in Australia, me and my brother Andrew both had huge fights on the Haney/Kambosos card's. Fought one at the Marvel Stadium in front of thousands of people, then backed it up on the rematch undercard at a sold-out Rod Laver Arena which was sensational."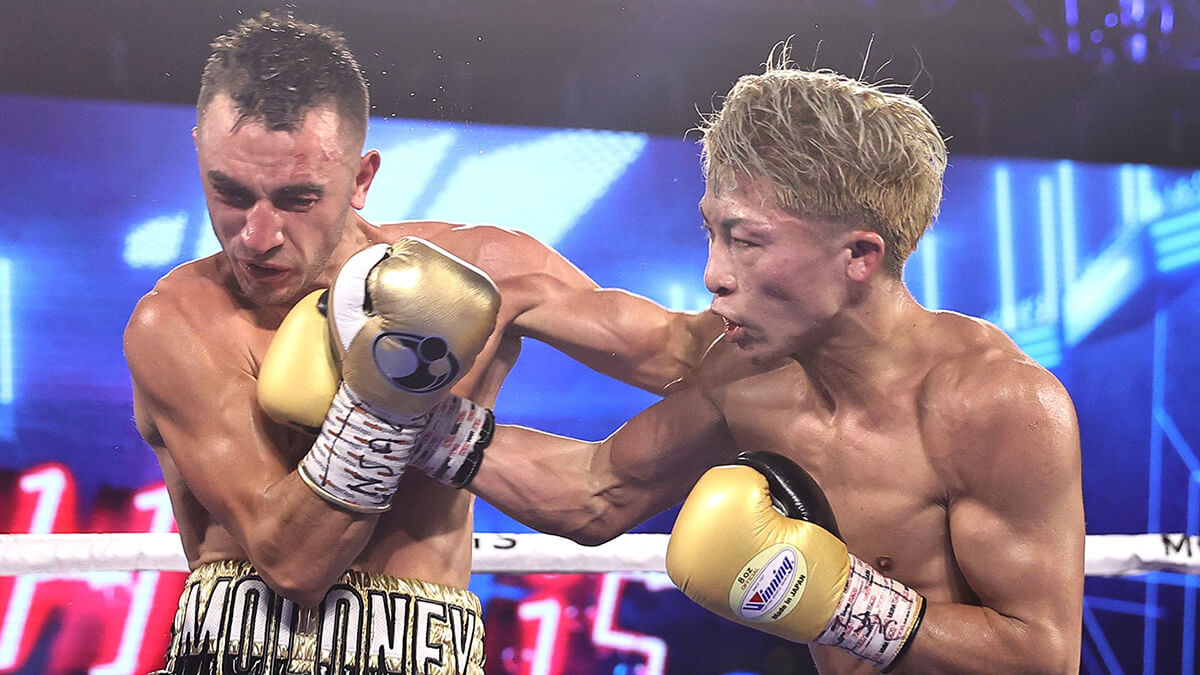 The WBC have recently ordered Jason Moloney to face the legendary Nonito Donaire for the mandatory position to fight champion Naoya Inoue. Moloney also occupies the 1st spot with the WBO, 4th with the IBF and 7th with the WBA.
"It's a very exciting opportunity to fight Donaire. We will have to wait for Inoue Vs Paul Butler to play out on December 13th. You would expect Inoue to win that fight, by all accounts it sounds like he will move up to 122 pounds and vacate all his belts. It leaves a huge opportunity for me to come through and be the king of the bantamweight division.

"The WBC did order that once Inoue vacates me and Donaire will fight for the vacate WBC World title. It would be an absolute dream come true! I don't think there is a better way to become World champion and beat a legend of the sport like Nonito Donaire for the title. No better way to put yourself on the map by taking out a champion like Nonito Donaire. It would just be the sweetest way to achieve your dream. I've got a huge amount of respect for him, I've always liked watching him and been a huge fan over the years.

"We haven't put all our eggs in one basket though, we will see how everything plays out. But it's obvious what my number one choice is. I am ranked at number one by the WBO, with Charlie Edwards at number two, we could fight for a vacant belt there too. I'm in the gym working hard and making sure next year is a very successful year."