British light welterweight Harlem Eubank (15-0, 6 KOs) has experienced a good period of activity since signing with Wasserman Boxing towards then end of last year. The undefeated talent will look to end a successful year as the headline attraction live on Channel 5, facing off against Tom Farrell (21-5) on November 25h at London's York Hall.
"So this was already locked in before my fight on the Eubank/Benn card fell through. It just means I couldn't fight before this fight basically. Infact I was meant to fight Tom Farrell before, but he pulled out with Covid, we ended up getting Eliot Chavez instead." Harlem Eubank said in an exclusive interview for ProBox News.

"Obviously we had chance to get out and tune-up before (this fight), but it wasn't meant to be, so it's all steam ahead for November 25th. I am expecting a tough fight, he comes to fight and I'm expecting a very game version of Tom Farrell."
Eubank continued to discuss the recent hurdles he has had to overcome that have threatened to disrupt his career this last twelve months.
"You just have to adapt in this boxing game, nothing is promised. Luckily this year after signing with Wasserman, I've had good activity. It's good when you are active and it's been a good year so far, but anything can change in boxing and I'm fully aware of that. You just have to seize the opportunity when it is there."
Harlem Eubank had been due to appear on the undercard of his cousin's (Chris Eubank Jr) cancelled super-fight with Conor Benn. A story that has dominated the British news since the discovery of Benn's failed drug test's at the beginning of October.
"Drugs have no place in the sport of boxing. I hope he is innocent and he needs to prove his innocence. With the media, there should be a bit more focus on the other great fights that are happening while this scenario is casting a shadow over the sport. I think it needs to be sorted out as quickly as possible."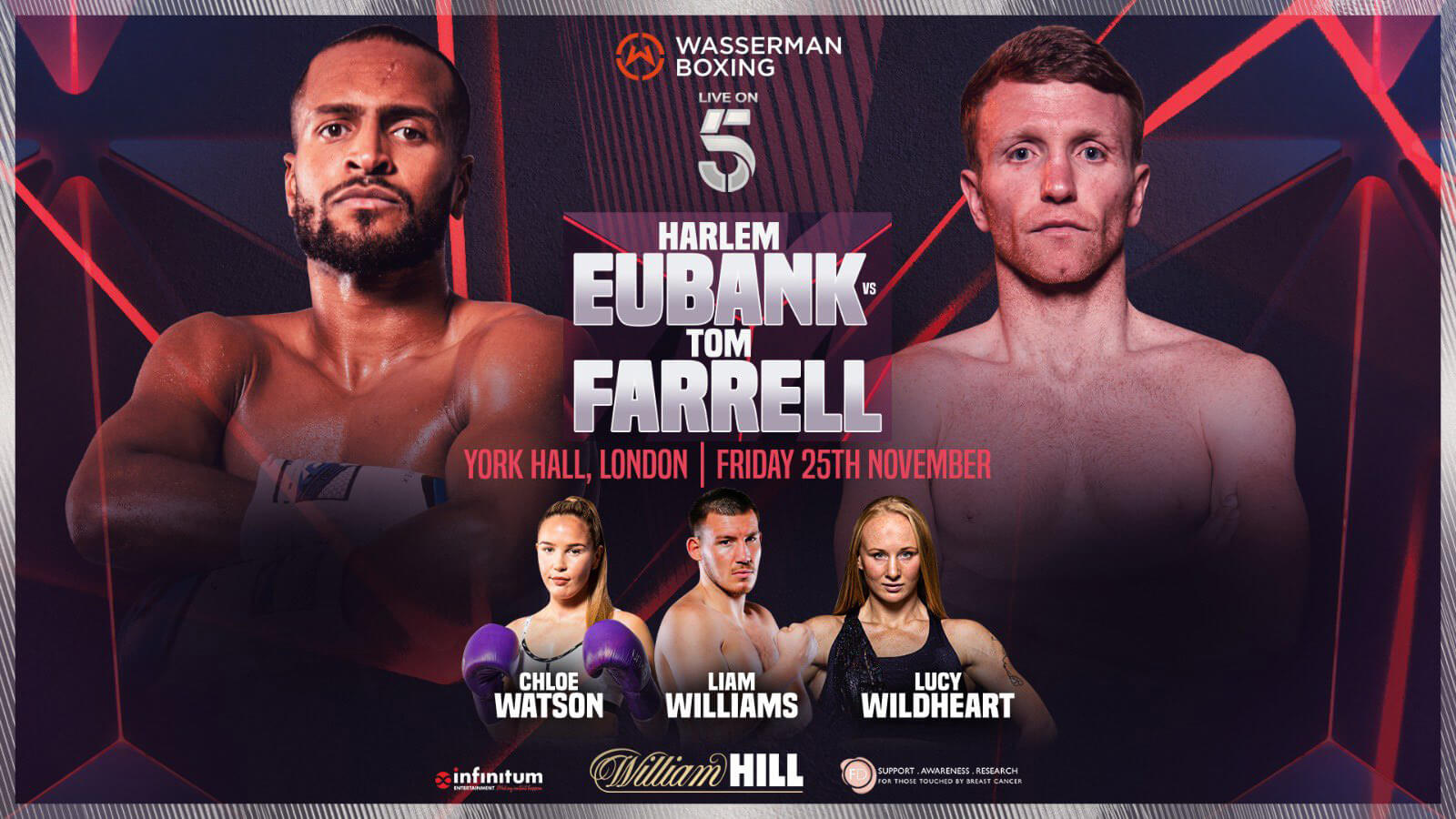 The 140 pound division offers strength and depth both domestically and on the world stage. If successful on November 25th, Eubank's transition from prospect to contender will be complete, lining up some massive fights for 2023.
"The division is on fire! I'm open to all these challenges and look forward to them. Definitely next year I am going to be pushing for these big title's and these big name's. The aim has always been to become World champion, that's what I came into the sport for. Whatever opportunities that are offered to me that lead in that direction, I will take them. Whichever route I have to take, it's an exciting road ahead.

"It's always been an action packed division, I'm excited to be a part of it. It motivates me to maximise my potential because the division is an elite one. I let my team tell when I'm ready for each step, so I'm taking the necessary steps and putting in the work. I want to be a World champion in the near future."