Over eleven years ago, a 21-0 American landed in Guadalajara to clinch the vacant WBA World title in a shutout victory over Rigoberto Alvarez. Austin Trout had announced himself to the boxing world in a division to be littered with quality.
That world title would be defended successfully four consecutive times, including a win over Miguel Cotto. It would be Canelo Alvarez who would ultimately dethrone the southpaw from New Mexico. However Trout had catapulted himself into the elite of his division, going on to take part in big fights with the likes of Jarrett Hurd, Erislandy Lara and the Charlo brothers.
A second world title has remained elusive, sadly for Austin Trout. His response has been to hit the road again. Tapping into an earlier time in his career when he found himself mixing it with the very best in his division.
"I just got back from Germany and I was really happy with the experience fighting there. It was lovely! The food was good, the weather was good, the people were great. One thing I noticed was that there seems to be more racism in America.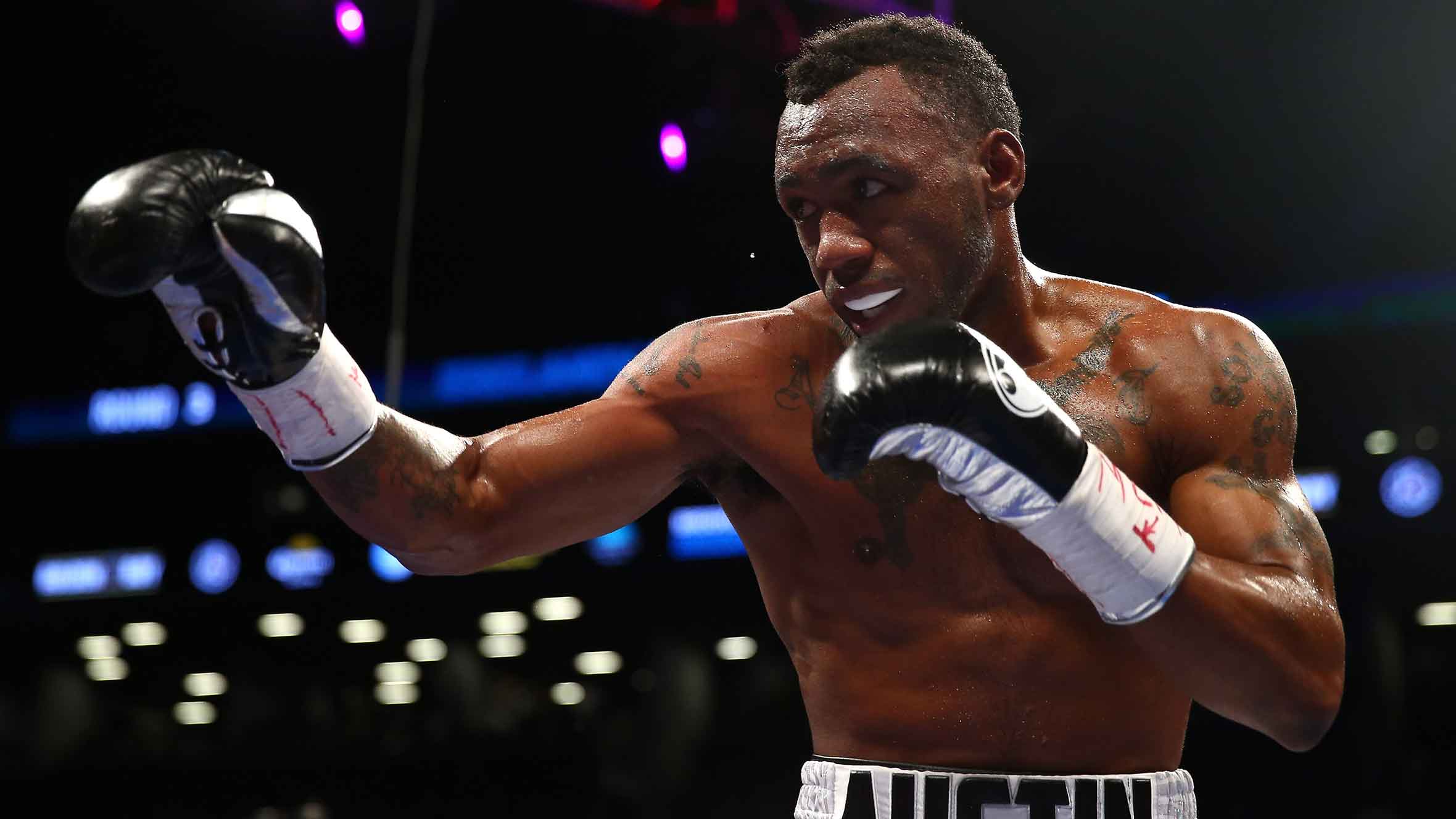 "What I think it comes down to is the divide between rich and poor (in America). The rich basically have the poor fighting against each other. The white people are not really the enemy of black people, it just so happens that most the elite people in America with money are white here.
"The point is that people don't really know who the enemy really is, I have seen more of a class divide in America compared to the places I've visited. They were celebrating Eid Mubarak while I was in Wuppertal, you don't really see that in America. I just found Germany to be very inviting to everyone."
Austin Trout's last two fights have been far from American shores, under the guidance of Legacy Sports Management. Trout has kept busy over the last year with points victories over Alejandro Davila (22-2-2) in Dubai and Florin Cardos (21-3) in Germany effectively as the home fighter.
"It's so crazy! The history is so deep, America is so young. You guys have football teams that are nearly as old as our country! You have much older buildings than our country.
"I'm really enjoying myself at the moment, I'm rocking with Legacy and they are keeping me busy and I enjoy to travel and experience these cultures. In-fact it takes me back to an earlier stage of my career where I had to travel to make opportunities happen."
Now with a record of (35-5-1) and having a lofty ranking in the IBF (#6), Austin Trout clearly has plans to continue his foreign adventure in the hope of landing title success once more.
"God willing, I might be on my way to the UK next, hopefully for a title eliminator!
"I can still make 147, I make 154 pretty easy. Hey! If the right fight is available at middleweight, I've got no problem going to 160. I'm always thinking outside the box, I have done my whole career."