The reaction I saw from Oleksandr Usyk from the right hand landed by Daniel Dubois in the fifth round of their fight was that of a legal blow.
I also don't believe we'd be scrutinising the performance of the referee Luis Pabon if it wasn't for the significance of the fight and the appetite, in 2023, for controversy.
We knew that Usyk was vulnerable to the body; when I saw him go down for the first time I was watching him from behind, so I thought he'd been dropped by a body shot. It was when Pabon signalled for a low blow that Usyk reached for his cup, which isn't how a fighter reacts when he is hit in the groin – he does so immediately instead.
But it was Pabon who was the authority, and by him declaring what was a borderline punch as illegal, it made it illegal. Usyk, in turn, can't be faulted for taking advantage of that – that's what fighters do.
We'll never know whether, had Pabon deemed it legal, Usyk would still be an undefeated fighter. Usyk's already said that if he had he'd have jumped right up, but any other fighter would say the same thing. A rematch, regardless, certainly isn't warranted – no one needs to see one.
There might be an outside chance Dubois' promoter Frank Warren can force one, but it'll cost him a lot of money and I don't believe it's worth it. He's also previously spoken about Usyk fighting Tyson Fury.
I'd previously thought that Fury-Usyk wasn't going to happen. Fury's fight with Francis Ngannou made me believe that he was prioritising money over legacy, but watching At Home With The Furys brought a reminder of how unpredictable he remains.
Fury was, and still is, the favourite in that fight. His size and ability – he beats every fighter on the planet. Against Dubois, Usyk also looked hesitant. He didn't look as good as against Anthony Joshua – when he was phenomenal, and resilient.
I attempted to defend Dubois when he took a knee having broken his orbital bone in 2020 when fighting Joe Joyce. I've had that injury – the pain's terrible, and leads a fighter to fear for their health. He didn't deserve criticism.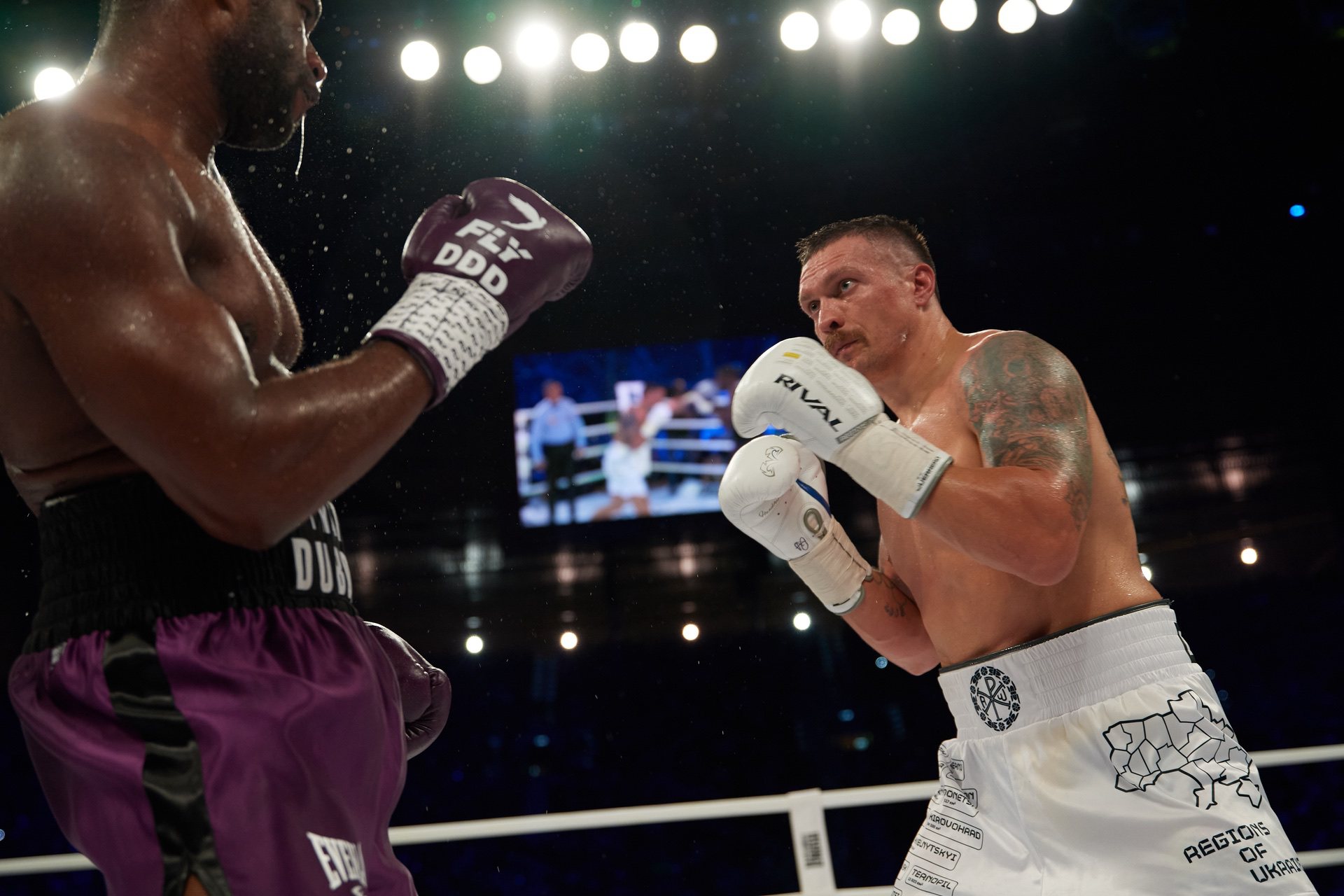 The ending to his fight with Usyk was different. It's almost like he's thinking about being hurt – which could just as easily be post-traumatic stress, dating back to the fight with Joyce, as it could be something ingrained in him. None of us can possibly know. What we do know is that he's not the kind of fighter who's willing to go out on his shield.
If he believed that he'd landed a legal punch, he ought to have gone for broke trying to hit Usyk's body for the next couple of rounds and risked landing low blows, because finding the body was his only chance of winning Instead he went quietly into the night, took a knee, got hit with a swivel jab and took a 10 count. I don't care if he got up at 9.75 seconds – he took a 10 count. He stayed down.
There'd long been a sense of excitement around Dubois, but him losing to Joyce, and Joyce in turn losing to Zhilei Zhang – as I suspect he will again will in their rematch – puts his position in the heavyweight landscape into perspective. He's a touch or two beneath world-class.
That same weekend Jared Anderson, another heavyweight the world is excited about, produced another good performance to beat Andrii Rudenko. Post-fight, he also looked like he'd grown out of the ring in the way he is growing inside it.
Rudenko's a tough, durable and experienced opponent, who previously went the distance with Zhang and Alexander Povetkin. What I liked about Anderson's performance is the extent to which he, given their knowledge that Rudenko has a good chin, targeted his body. They had a strategy, and he executed it. He consistently threw body shots.
He was also still making some of the mistakes he made against Charles Martin – pulling back with his hands down, getting hit with overhand rights, and taking unnecessary risks – but it was a good fight to follow the victory over Martin. I like what he brings to the heavyweight scene.
Any fighter who doesn't say they're fighting for the money they're paid is providing fluff for the camera. He's been criticised for saying he fights for money, but he actually said that he fights for financial security, which is very different. He came from a family that wasn't financially secure. His brother's in jail. He's trying to get out of where he comes from – countless fighters have fought for the same reason. He's very, very raw, emotionally – he says what he really feels.
I understand why Top Rank wanted him to fight relatively quickly after the Martin fight – by beating Rudenko the undue criticism he got that night was put behind him. Anderson's 23, so there's no reason he needs to rush – it'd be preferable for him to keep building and learning, instead of him relying on his athleticism to the extent he is.